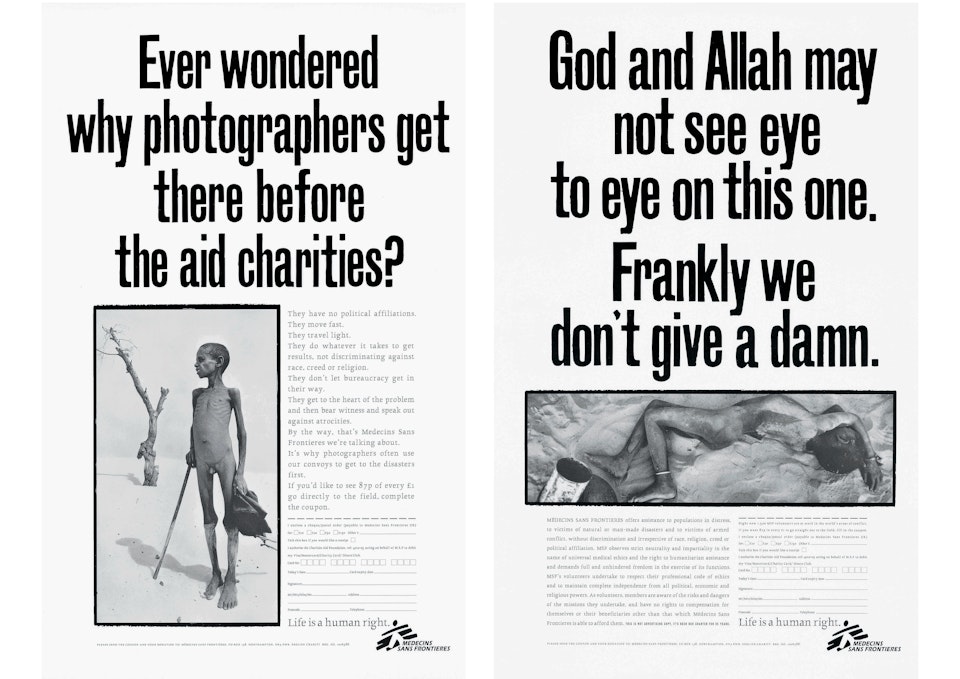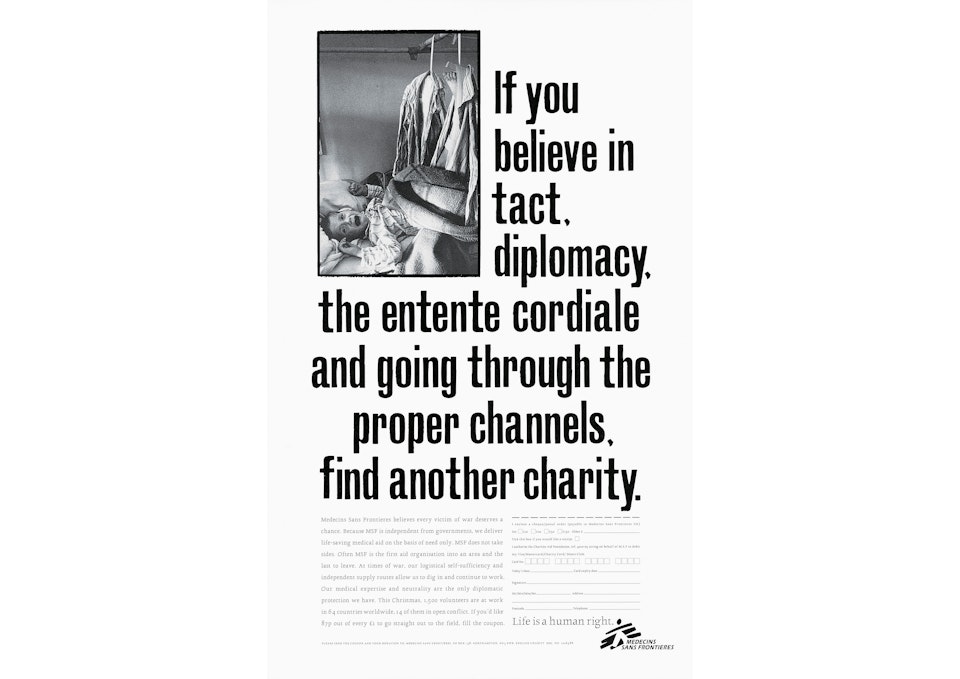 A press campaign created to take advantage of discounted media rates over the Christmas period.
Five full page ads ran in all the national broadsheets and significantly raised donations to MSF, including one coupon returned with a gift of £1 million.
Welcomed by various charity insiders and commentators for breaking the trend of 'begging bowl' advertising, the campaign was also favourably reviewed by Auberon Waugh in his column for the Daily Telegraph.

Thanks to Sebastio Salgado, who donated his photographs.