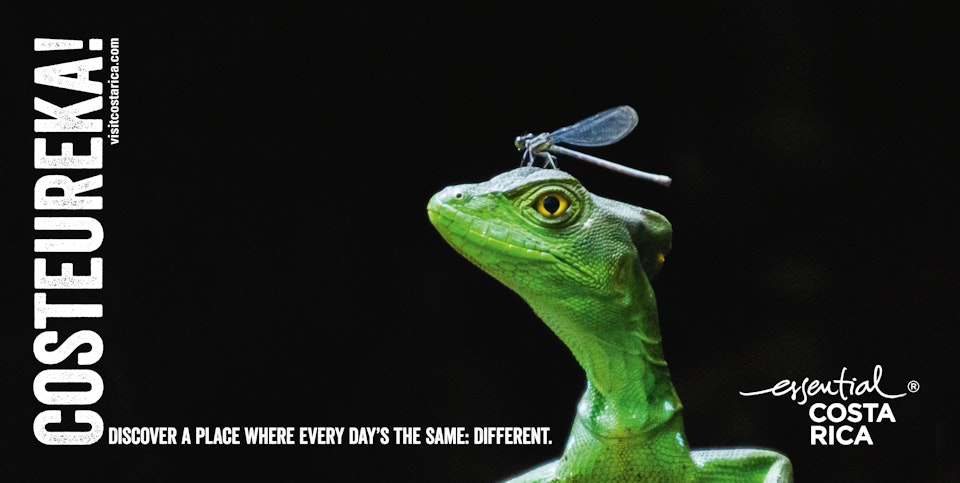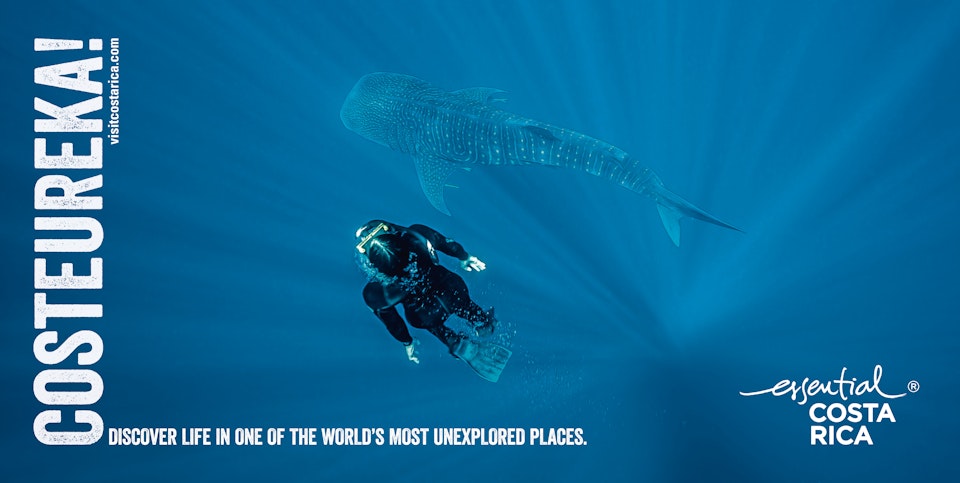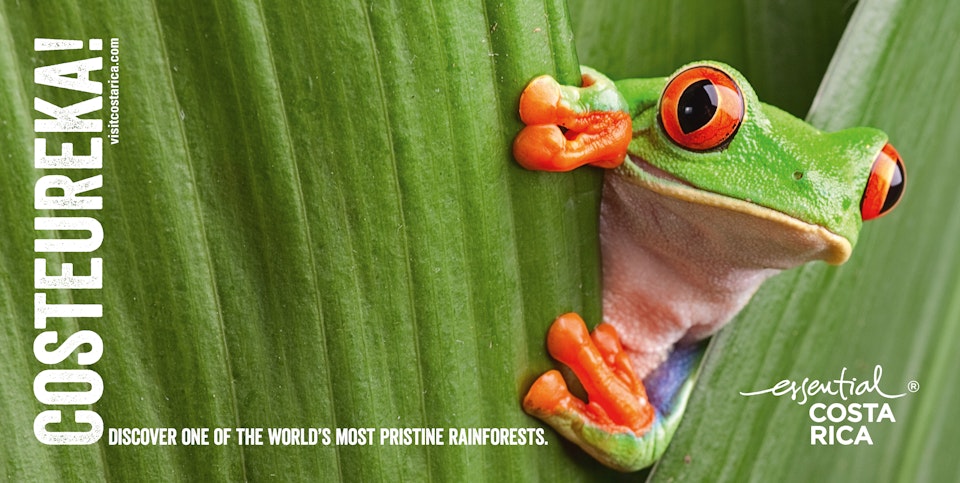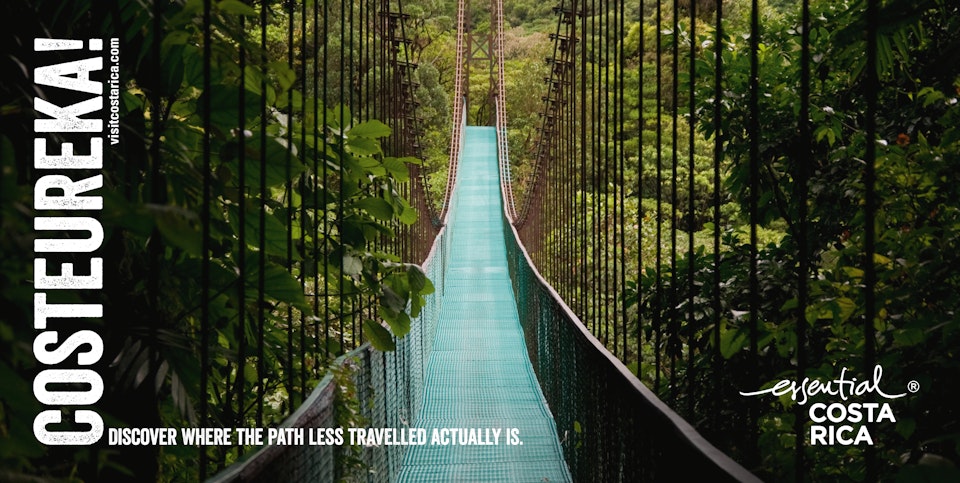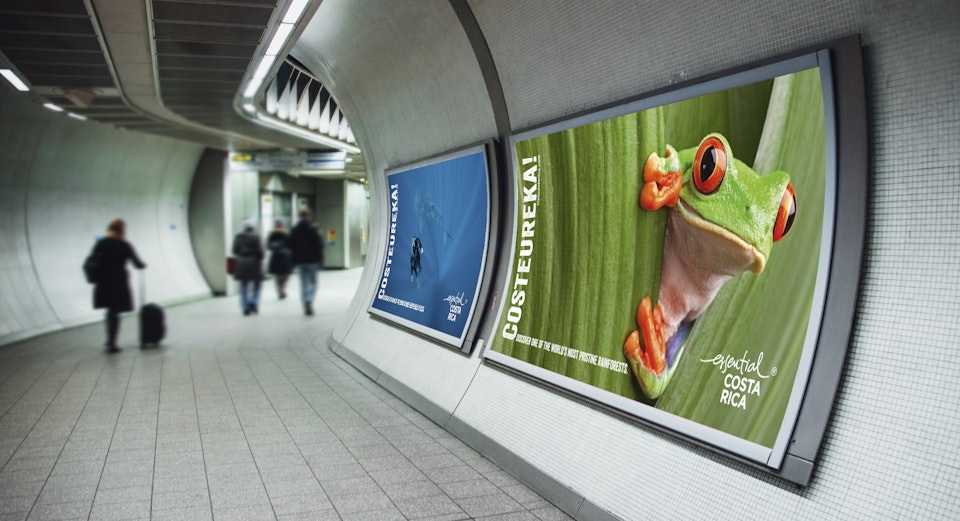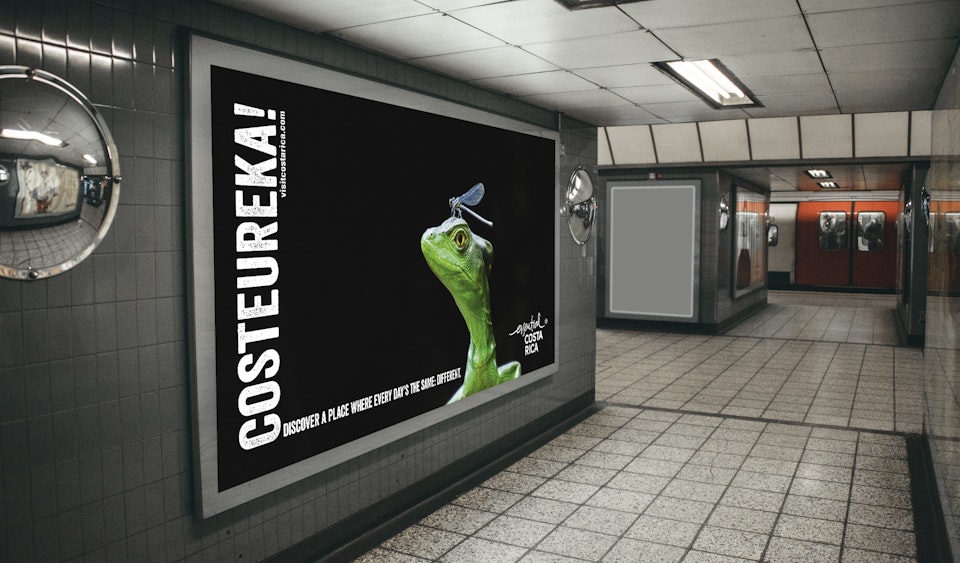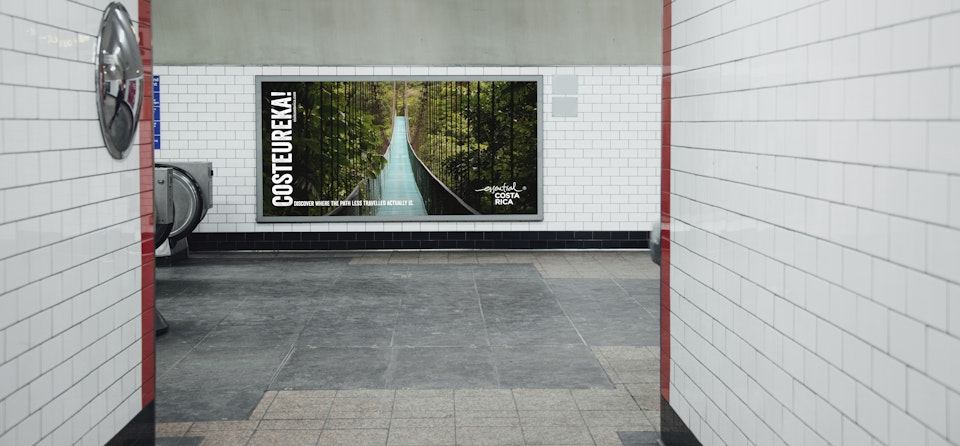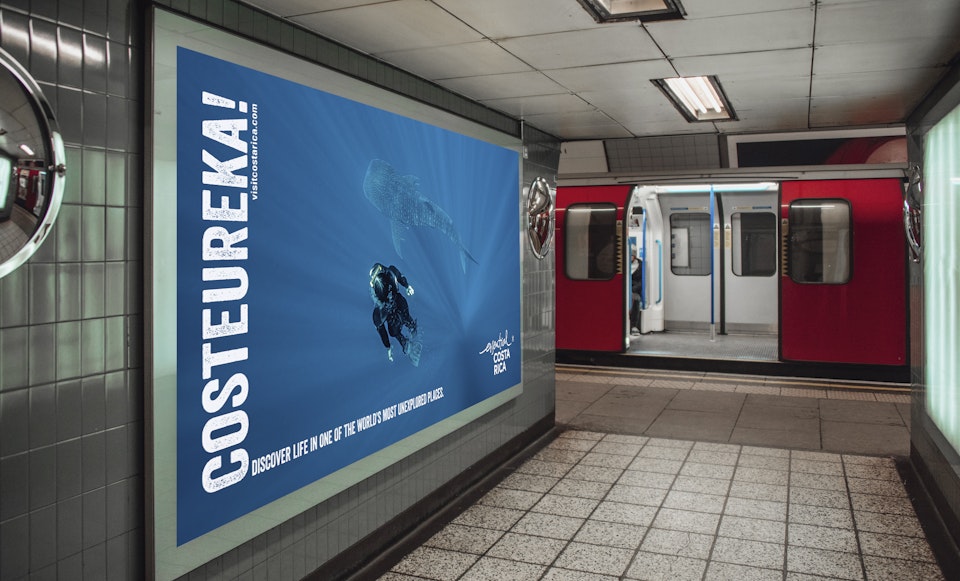 Ask the majority of UK tourists to point to Costa Rica on a map and most would plump for somewhere in the Caribbean Sea. They'd have even less idea of what the country offered.
This campaign was designed to appeal to 'been there, done that' travellers by offering them a new discovery - somewhere well off the beaten path. The campaign delivered over 23 million impacts across channels and achieved 71% recall in London, where the main target audience live. Visitor numbers to Costa Rica from the UK increased by over 50%.
Design and copywriting.